Come See the New Showroom at Missouri Tile and Enjoy a Free Breakfast!
Addie Ferber 06/12/2017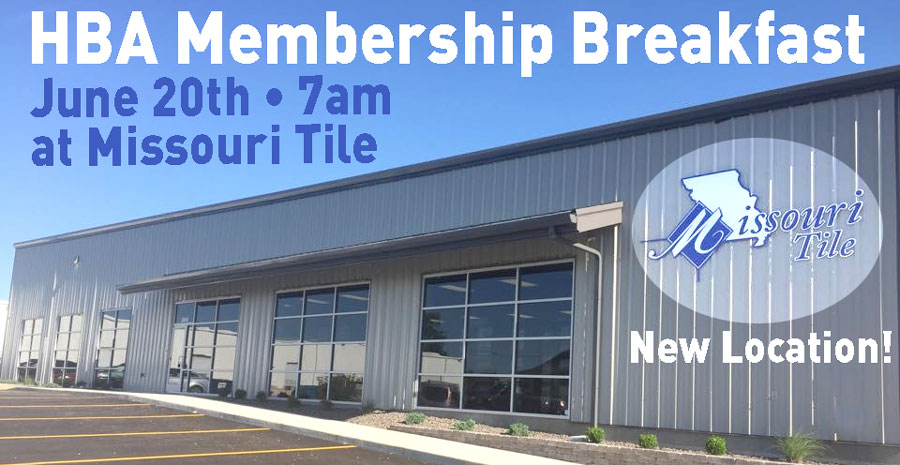 HBA Members are invited to join us for a very special Membership Breakfast on Tuesday, June 20th from 7 - 9am, hosted by Missouri Tile.
Members can explore Missouri Tile's brand new showroom while enjoying a delicious meal of breakfast cheese casserole, french toast casserole, bacon and sausage... along with plenty of coffee! There will be fantastic giveaways, including a gift card to Black Sheep, a scavenger hunt, and information on new trends in tile and porcelain. Come see Missouri Tile's beautiful new location at 2418 W Battlefield Rd in Springfield. All new displays are featured throughout the store, including a unique addition in the bathroom that can't be missed!
Join us Tuesday, June 20th from 7am - 9am for this fun Member Breakfast.
Click here to RSVP online, or send an email Addie@SpringfieldHBA.com today. Don't forget to tell us how many will be attending!