2017 HBA Parade of Homes – Builders and Preview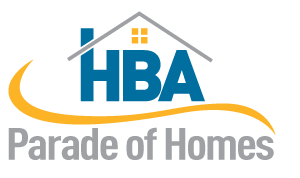 HBA PARADE OF HOMES PAGE FOR PHOTOS & MORE…
The 2017 HBA Parade of Homes is just around the corner! Guests are invited to tour nine beautiful homes built by HBA Members in Springfield, Nixa, Republic and Rogersville at price points between $195,000 and $460,000. This year's homes offer a beautiful glimpse at just how much our builders can do on a variety of budgets. If you're thinking of building a home, or improving your current one, you will find ideas and inspiration everywhere you turn. From amazing starter homes, to gorgeous showpieces, attendees will be amazed by the wide variety on display – some are even available for sale. You just might find your dream home! Speaking of Dream Homes, the HBA is proud to include the St. Jude Dream Home on our Parade Route. No ticket is required to tour the St. Jude home.
The 2017 HBA Parade of Homes will take place Friday – Sunday, June 16th – 18th and June 23rd – 25th from 1pm – 6pm daily. For only $5 you can tour all of the homes on the Parade Route. Tickets are good for both weekends of the Parade and are available at every home (with the exception of the St. Jude Dream Home) and in advance on the ParadeCraze app. The ParadeCraze app can easily be downloaded to your Apple or Android device via HBAParadeHomes.com or through the app store. ParadeCraze will not only allow you to easily purchase tickets, but it will give you details on all of our Parade homes, plus it will help you find and rate the homes! Its handy mapping tool will ensure you get to each home quickly and easily.
Mapping aspect of the Parade Craze App does not activate until the first day of the HBA Parade of Homes (June 16th). If you do not have a mobile device to download the app you can purchase tickets at HBAParadeHomes.com, or at the first HBA Parade home you tour (except the St. Jude Dream Home).
2017 HBA Parade Homes Preview