Boost Your Home Show Traffic with Print-Ready Marketing Materials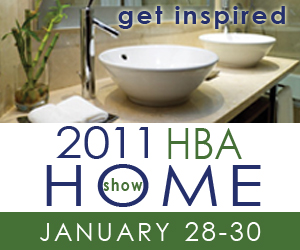 The HBA's 2011 Home Show is right around the corner, January 28-30. If you are an exhibitor in the show, take advantage of the HBA's free designs for marketing materials to promote the show to your prospective customers. The printed materials also offer $1 off an admission. You can print flyers for your showroom, postcards to mail — they are ready to send or you can customize them by adding your logo, booth number, etc. You'll also find several different sizes of ads that can be used on your website, social networking sites or embedded in email. See descriptions below and just click to download.
If you have questions or problems, contact Charlyce at 881-3711.