Big Prizes & Great Attendance for the HBA Member Networking at Metro Appliances & More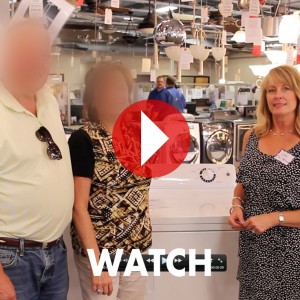 Sorry if you were trying to go to the Parade of Homes info. Click here… Really!
THANK YOU to Metro Appliances & More for a fantastic evening of wonderful food and exciting prizes! Who won what? Keep reading.
Everyone that attended the June HBA Networking Event had the opportunity to learn more about the products Metro offers, enjoy fantastic food and enter to win one of four great prizes!
Congratulations to:
Michelle Goforth (Countryside BBQ Pro Shop) – $800 Ellington light fixture
Darrellene Sosebee (Southern Materials) – $800 Regency light fixture
Tammie Jarrett (ATS Heating & Cooling) – $800 Craftmade light fixture
Karen & Leroy Schaefer (Sunbelt Environmental Services) – GE Washer & Dryer
And now for the big question – who won the Builders vs. Associates battle of attendance this month?? For the second month in a row, builders win again! The builders edged out the associates with 16.7% of the builder membership attending. Associates were at 14.7% attendance. Hats off to both builders and associates with a total of more than one hundred in attendance.
If you would like to compliment Metro Appliances & More for a job well done, please post on Facebook and/or Twitter using the hashtag #HBAHomePros. Don't forget to open your new HBA Membership Directory to page 5 and play our game of HBA TAG. Some members are already playing and are scratching the backs of other members quite well. A simple congratulations, thank you or, "you did a great job" is all you have to say to scratch the back of a fellow member. Maybe even congratulate the winners!
Thank you Metro Appliances & More for a fantastic evening!! #HBAHomePros