6 Things You Should Do Before Moving Into Your New Home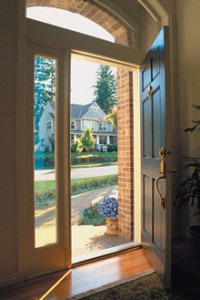 1. Change the locks. You really don't know who else has keys to your home, so change the locks. That ensures you're the only person who has access. Install new deadbolts yourself for as little as $10 per lock, or call a locksmith — if you supply the new locks, they typically charge about $20-$30 per lock for labor.
2. Check for plumbing Leaks. Your home inspector should do this for you before closing, but it never hurts to double-check. I didn't have any leaks to fix, but when checking my kitchen sink, I did discover the sink sprayer was broken. I replaced it for under $20.Keep an eye out for dripping faucets and running toilets, and check your water heater for signs of a leak. Here's a neat trick: Check your water meter at the beginning and end of a two-hour window in which no water is being used in your house. If the reading is different, you have a leak.
3. Steam clean carpets. Do this before you move your furniture in, and your new home life will be off to a fresh start. You can pay a professional carpet cleaning service — you'll pay about $50 per room; most services require a minimum of about $100 before they'll come out — or you can rent a steam cleaner for about $30 per day and do the work yourself. I was able to save some money by borrowing a steam cleaner from a friend.
4. Wipe out your cabinets. Another no-brainer before you move in your dishes and bathroom supplies. Make sure to wipe inside and out, preferably with a non-toxic cleaner, and replace contact paper if necessary. A client, when recently cleaning her kitchen cabinets, found an unpleasant surprise: Mouse poop. Which leads to my next tip …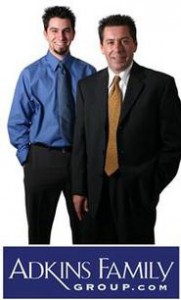 5. Give critters the heave-ho. That includes mice, rats, bats, termites, roaches, and any other uninvited guests. There are any number of DIY ways to get rid of pests, but if you need to bring out the big guns, an initial visit from a pest removal service will run you $100-$300, followed by monthly or quarterly visits at about $50 each time.
6. Introduce yourself to your circuit breaker box and main water valve. My first experience with electrical wiring was replacing a broken light fixture in a bathroom. After locating the breaker box, which is in my garage, I turned off the power to that bathroom so I wouldn't electrocute myself. It's a good idea to figure out which breakers or fuses controls what parts of your house and label them accordingly. This will take two people: One to stand in the room where the power is supposed to go off, the other to trip the breaker and yell, "Did that work? How about now?"
Last, but not least, you'll want to know how to turn off your main water valve if you have a plumbing emergency, if a tornado is headed your way, or if you're going out of town. Just locate the valve — it could be inside or outside your house — and turn the knob until it's off. Test it by turning on any faucet in the house; no water should come out.
Enjoy your new home!
This HBA Home Pro Tip provided by Adkins Family Group – Coldwell Banker Vanguard Realtors. Follow Greg on Twitter!