ADsmith Marketing and Advertising Welcomes New Digital Media Specialist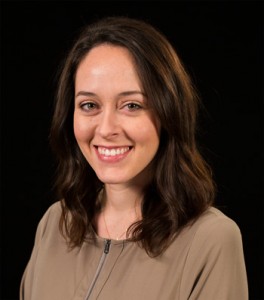 The marketing professionals at ADsmith Marketing and Advertising recently welcomed Michelle Mira as the company's newest digital media specialist. In her new role, Mira works with the digital department to ensure clients' digital needs, including search engine optimization (SEO), search engine marketing (SEM) and anything falling under social media are being met.
Mira graduated from Florida State University with a Bachelor's of Science. She comes to ADsmith as a veteran of Pace Communications, where she played an instrumental role on the inflight entertainment team, specifically for Delta Airlines. Mira was part of the team that developed onboard entertainment, from film selections to seatback magazines. Additionally, Mira assisted in proofreading and editing the media guides used on Air Force One.
Though Mira is fairly new to the Springfield area, she has begun reaching out to the local community. Recently, she began mentoring with Big Brothers Big Sisters of the Ozarks. She and her husband are avid pet lovers and have adopted two rescue cats and one rescue chocolate lab.
In business since November 1, 2000, ADsmith Marketing & Advertising is located in Springfield, Missouri and offers a wide variety of marketing services such as research, public relations, video production, graphic design, web development, digital media, and media planning.