ADsmith Marketing and Advertising Welcomes New Account Supervisor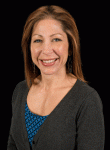 The marketing professionals at ADsmith Marketing and Advertising recently welcomed Kristy Taylor as the company's newest account supervisor. In her new role, Taylor works directly with clients to ensure constant communication. She provides each client with the attention they need, while delegating tasks to complete projects in a timely manner.
Taylor graduated from Missouri State University in 1999 with a Bachelor's of Science. She has nearly twenty years of experience working in marketing within the Springfield area, having previously served as a media assistant, copywriter, and executive assistant for Perkin Marketing (1996-1999), in the fields of art direction and design, copywriting and account service at Taylor Communications, Inc. (1999-2009), and as a blog writer/moderator for the Springfield News-Leader for OzarksMoms.com and Momslikeme.com. Additionally, Taylor is a co-owner of CrossFit Springfield Kids and Teens, and is an active "cross-fitter".
In business since November 1, 2000, ADsmith Marketing & Advertising is located in Springfield, Missouri and offers a wide variety of marketing services such as research, public relations, video production, graphic design, web development, digital media, and media planning.