A Commissioner, Senator and Representative Walk into a Bar
What happens when a Commissioner, a Senator, and a Representative all walk into a bar?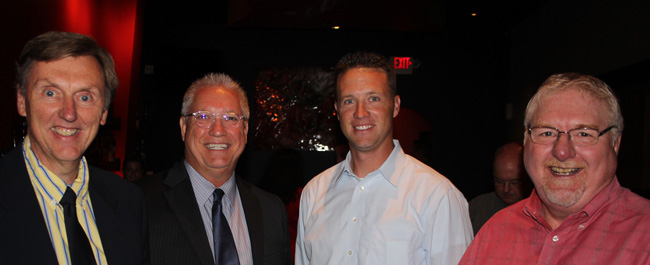 Okay, the title was definitely meant to get your attention, but our advocacy and membership event was a lot of fun last Tuesday night. We were joined by Greene County Presiding Commissioner Bob Cirtin, State Senator Jay Wasson, and State Representative Lincoln Hough. We also had a LOT of builders at the event!
Commissioner Cirtin spoke about Greene County business, the lawsuit with the City, state of the jail, and economic development. Senator Wasson and Representative Hough spoke about trying to override the Governor's veto on the right to Work legislation as a way to improve Missouri's economy, transportations issues, and their work during this year's legislative session.
The purpose of our advocacy program is to push back when government tries to overregulate our industry or laws need to be changed. Our main advocacy sponsors Audio Input, Meek's – The Builder's Choice, Midwest Block and Brick, and Southern Supply have consistently supported these efforts in a major way. If you get a chance, please thank them for their strong support of our industry.
Get involved with your HBA CBBT by calling 881.3711 and speaking with Charlyce Ruth or Miles Rose.