Marketing Materials • Name Badges •  Set-up Deadlines
Hours •  Floor Plan • Contract Rules/Regulations
Vendor Information
September 29 - October 1, 2017
Friday, September 29 - 1pm - 6pm
Saturday, September 30 - 10am - 6pm
Sunday, October 1- 11am - 4pm
Call Addie Ferber at 417.881.3711 if you do not find needed information in the above links.
---
NAME BADGES
Exhibitors will be supplied with up to five (5) name badges per booth. Name badge forms are due in the HBA office no later than September 22, 2017. YOUR NAME BADGE GETS YOU INTO ALL EVENTS AND THE VENDOR LOUNGE. Name badges can be picked up during set-up.

---
SET-UP DEADLINE
All booths must be completely set up by 5 p.m. on Thursday, September 28th. There will be no exceptions.

---
HOURS:
SET-UP
Tuesday, September 26th (noon – 5pm)
Wednesday, September 27th (8am – 7pm)
Thursday, September 28th (8am – 4pm)
HOME REMODELING SHOW
Friday, September 29th: 1pm – 6pm
Saturday, September 30th: 10am – 6pm
Sunday, October 1st: 11am – 4pm
TEAR DOWN
Sunday, October 1st (4pm – 7pm)
Monday, October 2nd (8am – 4pm)
---
Floor Plan & Map
Because the availability of booths space changes frequently please call 881.3711 or email Addie for a current map.

---
Contract/Rules & Regulations
Click here to download a copy of the Contract with Rules & Regulations.  Please call 881.3711 or email Addie with any questions.

---
Marketing Materials
In addition to the materials below:
Be sure to share the Live Presentation Posts on our HBA Facebook page (starting Monday, September 25th).
Use Hashtag 

#

HBARS17

 in your posts.
Request permission to post on the HBA Remodeling Show Facebook Group (https://www.facebook.com/groups/hbaremod17).
---
TV Commercial • Digital Ads for Website & Social Media • Digital Event Magazine
---
Share this YouTube video to help promote the HBA Home Remodeling Show
(Right click on the video below, select "copy embed code" and paste this into your website or social media)
---
Right click and save images below for posting on social media and your website to promote this event.
---
Facebook Cover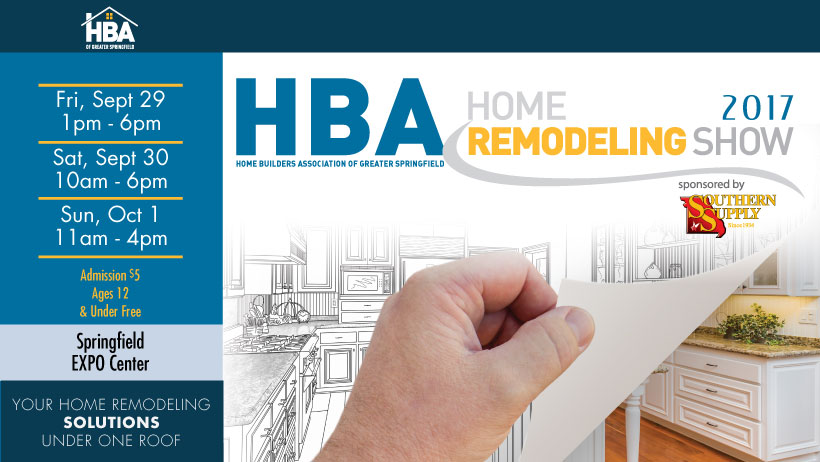 ---
Facebook Ad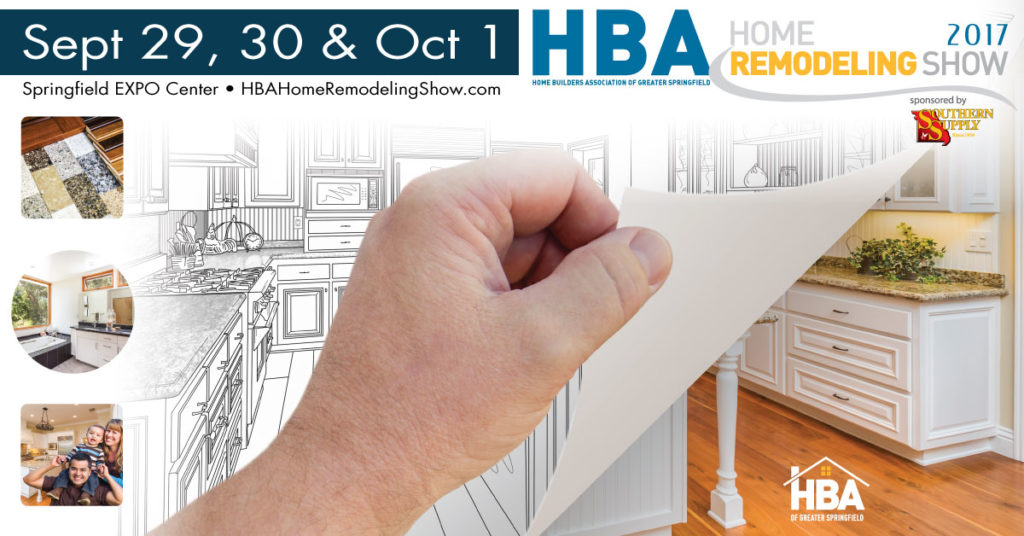 ---
Facebook Page Post Image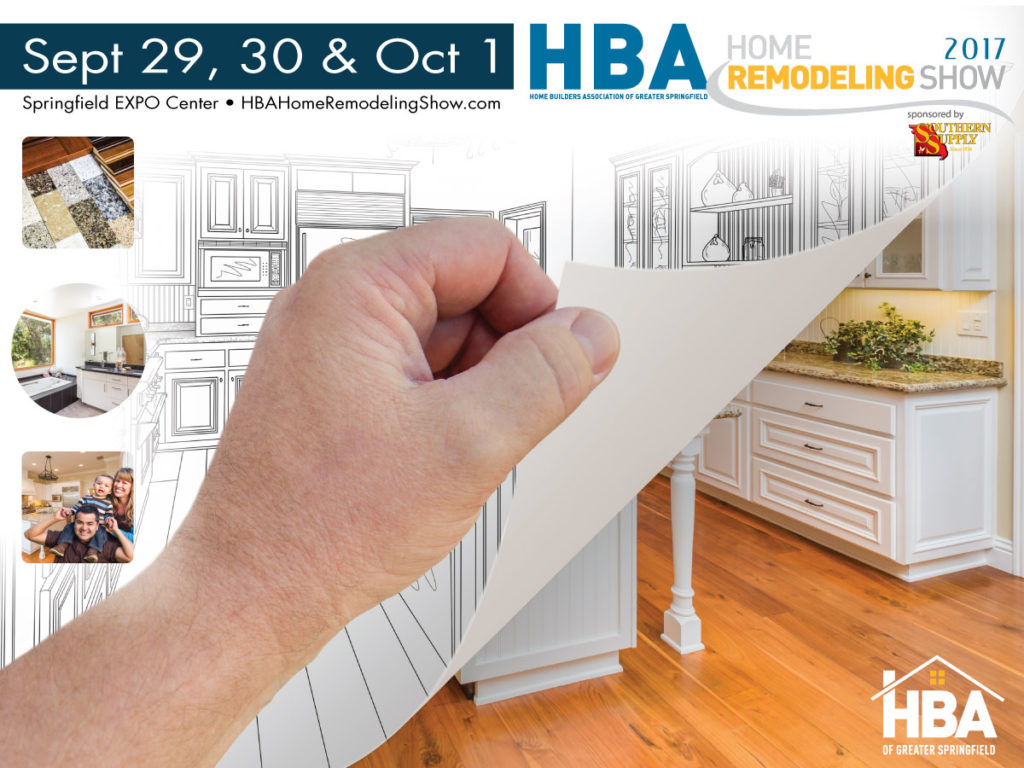 ---
 HBAHomePros.com promotional graphic
Right click and save this image to post on social media or your website.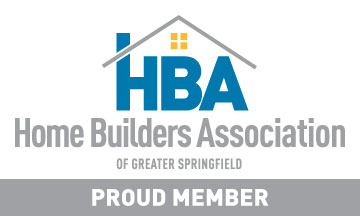 Post the Event Magazine on your website or share on social media.
Copy the code below and paste into your website as code (not into your visual editor).
<div class="issuuembed" style="width: 100%; height: 679px;" data-configid="2520269/53460090"></div>
<script type="text/javascript" src="//e.issuu.com/embed.js" async="true"></script>
---
If you have questions about any HBA Remodeling Show Information, please contact Addie@SpringfieldHBA.com
---