SCS Home Entertainment Grand Opening Giveaways! NOW Until July 1, 2017
Wahlquist 06/07/2017
SCS Home Entertainment Grand Opening Giveaways!
SCS moved their showroom and you can celebrate this move with them by entering to WIN a $500 Gift Certificate!
Stop by their new showroom in the Shamrock Center (3464 S. Campbell) before July 1st, 2017 and register to win.
If you are in the market for anything "Home Entertainment," you do not want to miss this Grand Opening.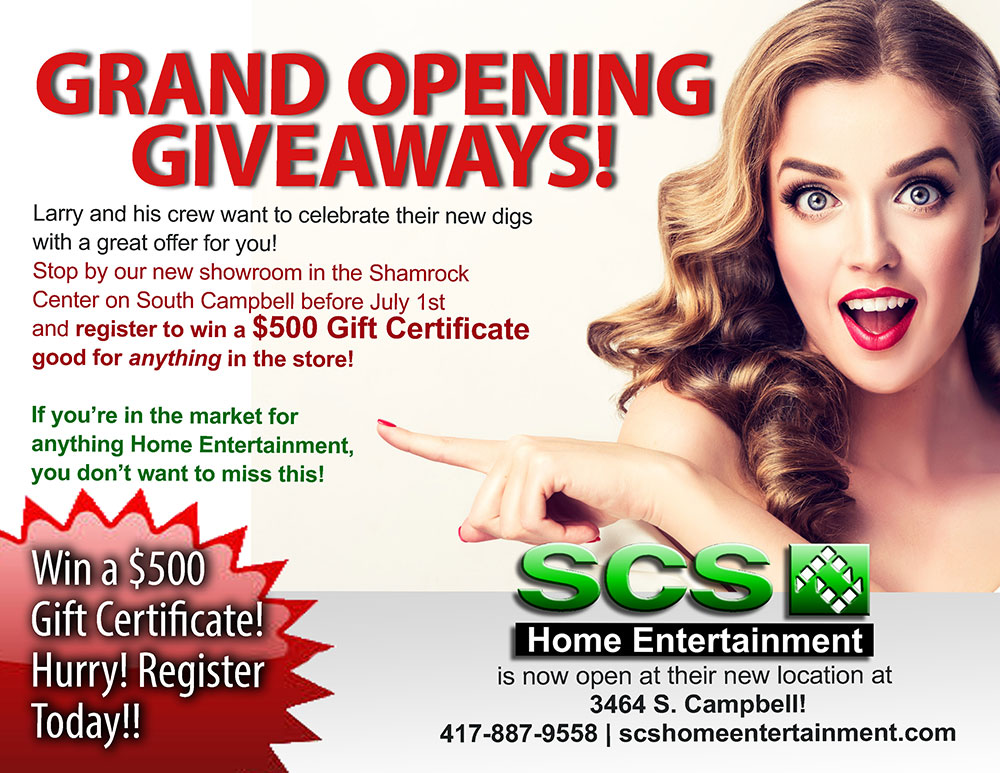 Come to SCS Home Entertainment's new showroom for Audio, Video, Personal Cinema, Outdoor Entertainment, Commercial Market, Home Automation, Intelligent Lighting, Apple Integration, Safety and Security or about anything Sight and Sound.
This post brought to you by SCS Home Entertainment.