Our HBA Members Making News – Accolades
Staff Report 01/29/2013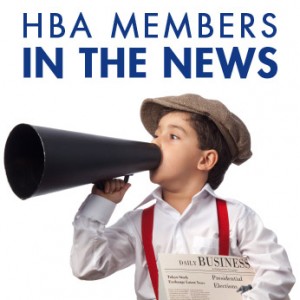 Ever so often the HBA of Greater Springfield will be include "Members Making News" in the Housing e-News. To submit news for your company see the end of this article.
Monticello Homes & Development of Springfield, Missouri has been awarded "Best Of Houzz" 2013 by Houzz, the leading online platform for residential remodeling and design. The custom home builders and remodeler was chosen by the more than 11 million monthly users that comprise the Houzz community.
The Houzz "Best Of Houzz" award for 2013 is given in two categories: Customer Satisfaction and Design. Customer Satisfaction award winners are based on homeowner members who rated their experience working with remodeling professionals in 12 categories ranging from architects, and interior designers to contractors and other residential remodeling professionals. Design award winners' work was the most popular among the community of 11 million monthly users, also known as "Houzzers," who saved more than 124 million professional images of home interiors and exteriors to their personal ideabooks via the Houzz site, iPad/iPhone app and Android app.
"We are very honored to to receive this award from Houzz, a site we send all our new customers to as a resource for design ideas," says Jason Bekebrede.
"Houzz provides homeowners with an in-depth, 360-degree view of building, remodeling and design professionals through images of their work, reviews and an opportunity to interact with them directly in the Houzz community," said Liza Hausman, vice president of community. "We're delighted to recognize Monticello Homes & Development among our "Best Of" professionals for exceptional customer service as judged by our community of homeowners and design enthusiasts who are actively remodeling and decorating their homes."
With Houzz, homeowners can identify not only the top-rated professionals like Monticello Homes & Development, but also those whose work matches their own aspirations for their home. Homeowners can also evaluate professionals by contacting them directly on the Houzz platform, asking questions about their work and evaluating their responses to questions from others in the Houzz community.
More About Houzz - Go to houzz.com
---
Send us news pertaining to your company and we will do our best to include it in this section of our HBA Housing e-New. In the case of multiple Members Making News we may condense your submission. Please provide a long version (2-3 paragraphs) and a short version (1 paragraph). The HBA of Greater Springfield cannot guarantee that your submission will be used in the HBA Housing e-News.