Join the 'Expansion' at the Home Remodeling EXPO – OPENS FRIDAY
Staff Report 10/09/2012
Remodeling Continues to Grow in the Ozarks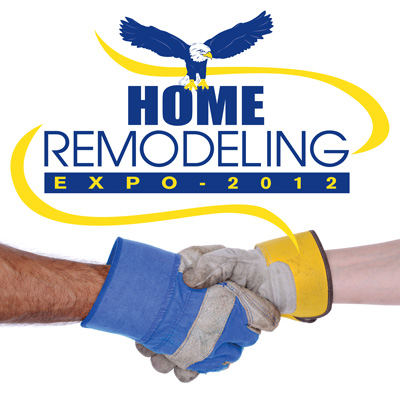 SPRINGFIELD – The 2012 Home Remodeling EXPO begins this Friday and continues through Sunday. The Home Builders Association of Greater Springfield begins setting up elaborate displays at the Ozark Empire Fairgrounds E*Plex on Tuesday, which will be available for the public to enjoy at 1:00pm Friday. New at this year's event will be Live Presentations with a question and answer session following each presentation.
Like us on facebook, follow us on twitter, but you need to meet us in person. The 2012 HBA HOME REMODELING EXPO will help guide and inspire you on your next home improvement project by putting all the experts, products and services under one roof. Attendees of the 2012 HOME REMODELING EXPO (which runs from Friday, October 12 through Sunday, October 14) will have an opportunity to browse display booths, talk to Remodelers and participate in live presentations. The live presentations will cover topics ranging from Storm Shelter Safety and Energy Efficiency to Interior Design Trends. Cost of admission to the EXPO is $4 (attendees who bring a can of food to donate to Ozarks Food Harvest will receive $1 off admission). Children under 12 are admitted free. Show times:
Friday, October 12 – 1 pm to 7 pm
Saturday, October 13 – 10 am to 7 pm
Sunday, October 14 – 11 am to 5 pm
HBA Event Magazine available at the show or View it Here.
"Even as the new home market appears to finally be on the mend, many home owners still really like where they live," said Matt Morrow, CEO of the Home Builders Association of Greater Springfield. "These home owners like their neighborhoods, their neighbors, their school districts. But they want to update their home. Consequently, home improvement and remodeling is hot right now. As people search for quality insured remodelers that will treat them right, many are discovering new methods to save on energy costs and add safety to their existing homes. The residential remodeling market has been improving, mirroring the trend in other segments of the housing market. That's a good sign for remodeling and new construction – and for consumers."
Today, consumers have at their fingertips almost limitless information in the marketplace and online about home improvement and remodeling. Not all of that information is reliable and much of it seems to change almost daily. The result can be confusing and frustrating. As a result, many of today's consumers increasingly look for a single place they can go, ask questions, verify answers, and learn about the processes and products involved with home improvement - without pressure. The HBA Home Remodeling Expo is just what the doctor ordered.
---
---
2012 HOME REMODELING EXPO LIVE PRESENTATIONS
Friday, October 12
| | |
| --- | --- |
| 1:00 pm | Storm Shelter Safety (FamilySafe) |
| 1:30 pm | Reduce Your Utility Bills By Installing New Energy Efficient Windows (Meek's Design Center) |
| 2:00 pm | Spray Foam Insulation & High Performance Building (Bolivar Insulation) |
| 2:30 pm | Fixing the Old House – Energy Audits and City Utilities (B&G Drafting) |
Saturday, October 13
| | |
| --- | --- |
| 11:00 am | Storm Shelter Safety (FamilySafe) |
| 11:30 am | Harness the Heat Beneath Your Feet (Krueger Mechanical Services) |
| Noon | Does This Spark An Idea: Supplemental Heat That Is Clean & Energy Efficient(Meek's Design Center) |
| 12:30 pm | Lights! Camera! Safety! Simply Your Life, Save Money & Protect Your Family with the Touchof a Button (SecureNet Alarm Systems, Inc.) |
| 1:00 pm | Spray Foam Insulation & High Performance Building (Bolivar Insulation) |
| 1:30 pm | Fixing the Old House – Energy Audits and City Utilities (B&G Drafting) |
| 2:00 pm | The Latest Interior Design Trends, Including Tile & Stone (Unique Tile, LTD) |
| 2:30 pm | Communication Alternatives For Your Security System (American Detection Specialists) |
| 3:00 pm | Green Building Methods (Jason Davis Construction, LLC) |
| 3:30 pm | Reduce Your Utility Bills By Installing New Energy Efficient Windows (Meek's Design Center) |
---
Sunday, October 14
| | |
| --- | --- |
| 11:30 am | Communication Alternatives For Your Security System (American Detection Specialists) |
| Noon | Waterproof Solutions for Wet Areas (Unique Tile, LTD) |
| 12:30 pm | Harness the Heat Beneath Your Feet (Krueger Mechanical Services) |
| 1:00 pm | Energy Efficiency – NAHB Green (B&G Drafting) |
| 1:30 pm | Lights! Camera! Safety! Simply Your Life, Save Money & Protect Your Family with the Touch of a Button (SecureNet Alarm Systems, Inc.) |
| 2:00 pm | Kitchen Transformations: Creative Ideas to Transform Your Kitchen Using Tile, Hardware &Countertops (Meek's Design Center) |
---