2017 Men of the Year: Eric Albers – HBA Member – Insight Design Architects LLC
Wahlquist 08/23/2017
The HBA of Greater Springfield can proudly boast that we have a "2017 Man of the Year" connected to our membership through Insight Design Architects, LLC. "We are proud of Eric Albers and his accomplishments and look forward to all that he can bring to the table for our HBA," says HBA CEO Charlyce Ruth. "As a new member to our HBA we are excited about his knowledge and the insight he has to offer from an architectural perspective."
Co-founded Insight Design Architects LLC in 2010
Company has designed 3 million + square feet of retail, church, restaurant, residential, commercial, entertainment and educational spaces.
Each building is seen as an opportunity to provide a unique design solution.
Has worked on the national level, with brands such as Hobby Lobby, Fuddruckers, Grizzly Industrial and H & R Block.
The SBJ quoted Eric's words to live by as, "Just because you say something, that does not make it true. It is your accuracy, attitude and actions that will make it come true."
Click here to see this full article at SBJ.net.
Click here for the HBA Home Pro Listing for Design Architects, LLC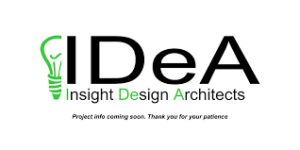 This post brought to you by Insight Design Architects (IDeA).