Beauty of a New Countertop – Avoid Poorly Fabricated and Installed Seam
Wahlquist 05/25/2017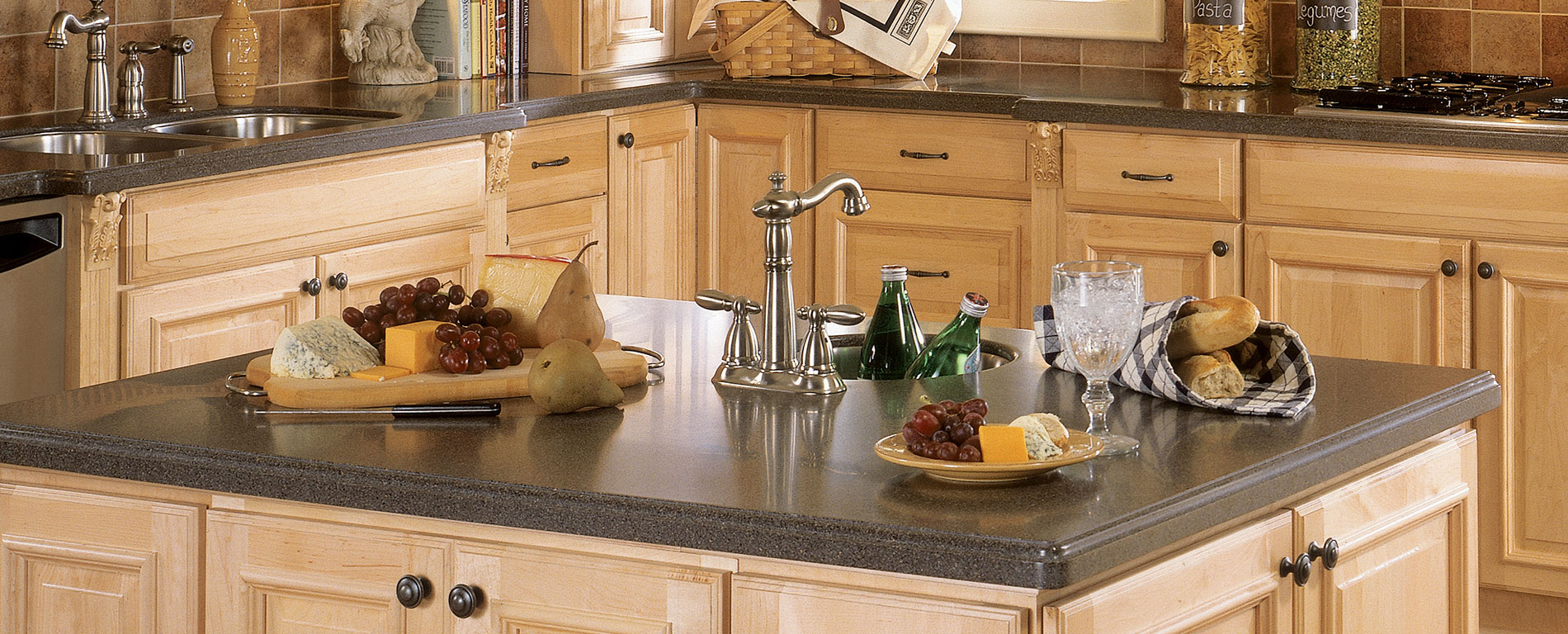 Nothing detracts from the overall beauty of a new countertop like a poorly fabricated and installed seam; which is why most customers want to avoid seams in their countertops.
There are a number of factors that can impact seam placement. Granite slabs come in many different shapes and sizes. Slabs can range in size from 50 to over 86 inches tall and from 90 to 140 inches long. If the length of a countertop is longer than the nominal length of the slab it will require a seam. Some types of granite have distinct veining also called as "flow" which is similar to the pattern grain in wood. The stone must be seamed so that the flow is aligned for visual continuity.
Job site accessibility can also affect the placement of seams. Granite is extremely heavy, weighing up to 22 lbs. per sq. ft. and has to be carried into the job site by hand. Since the countertops are carried on edge the height of doorways, cabinet soffits, upper cabinets and over-the-range appliances may create a need for seams. If installers have to carry the granite tops up or down flights of stairs, around tight corners or through narrow hallways a seam may be incorporated to make the tops safer and easier to carry.
When countertops are installed between walls that "lock" them in place a seam may be required to protect wall surfaces and ease installation. Ultimately, the number and placement of seams is solely at the fabricator. At Solid Surface Designs, our engineers determine the placement of seams just prior to fabrication.
When requested we provide our customers with a working drawing of the countertops showing where seams will be placed. For an additional charge customers can set an appointment to meet with our engineers to "nest" their templates and determine the placement of seam themselves.
According to accepted guidelines published by the Marble Institute of America seams can be no wider than 1/16 inch and must be filled with epoxy that is color matched to the stone. They should lay flat with no more than 1/32 inch of lippage. Though the seams may be visible they will not detract from the finished beauty of the countertops.
In 1993 Solid Surface Designs, Inc. began business as a factory certified fabricator-installer of DuPont Corian. Since then we have grown to become the region's largest fabricator and installer of Granite, Quartz and Solid Surface countertops. If you any questions about countertop design and installation give us a call at (417) 258-2787 or email your questions to: keith@ssdionline.com.
This post brought to you by SSD (Solid Surface Designs).